Load Rite's galvanized V-bunk models are based on a tried and true design that has provided years of worry-free service to many Load Rite owners. The galvanized steel frame design is sturdy and long lasting, with stylish fenders and graphics accents. The tubular shape shrouds wiring and brake lines from damage during use. The bunks are a simple "set and forget" design.  

Available with a wide array of options based on trailer size. Add aluminum wheels and you've just specified a fully functional and great looking trailer that's easy to use.

Load Rite Galvanized Single Axle Bunk Trailers
5STARR Galvanized V-BUNK Trailer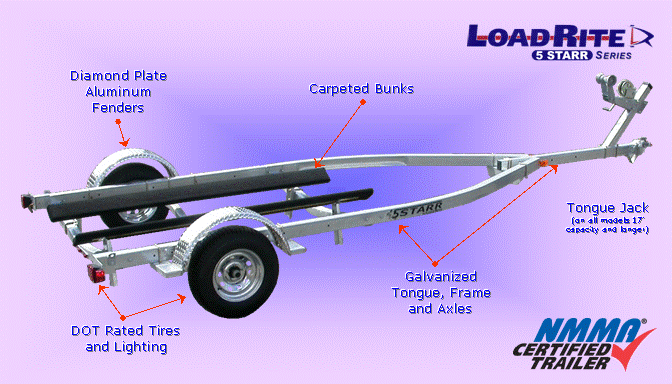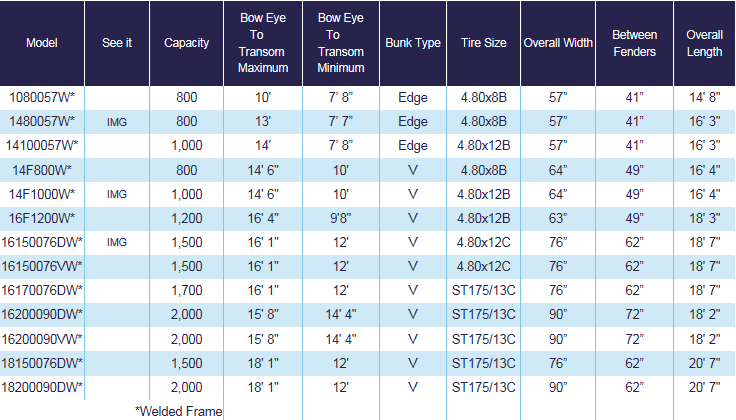 Options may vary by model and region.

Optional Features
•Spare tire and carrier
•Radial tires (76" wide models)
•LED lights (76" wide models)
•Heat shrunk wire splices
•Aluminum wheels  
•High speed wheel balancing
•Vortex Hubs*
•G5 Stainless disc brakes*
•(*Vortex and G5 cannot be combined)
•102" overall width (96" wide models)
•Drop-style tongue jack
•Stainless brakelines 

Trailers may be shown with optional equipment installed.


Standard Features
•Galvanized steel frame
•LED lighting 90" and wider
•Torsion axle 96" and wider
•Disc brakes where installed
•Radial tires on torsion axles
•Fully articulated TPR roller system
•Thermo Plasticized Rollers
•Aluminum diamondplate fenders
•Tongue jack 17' and over
•2 Plus 3 Years Coupler to Taillight Warranty

Our attentive staff is available Tuesday through Saturday to answer all of your questions.

Stop in and visit our facility today. We hope to see you soon!